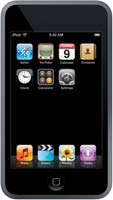 WalleyeFIRST Radio
WalleyeFIRST conducts regular radio interviews and makes them available as iTunes-ready podcasts. To subscribe the the feed, use the following URL in iTunes or your podcast receiver.
http://www.walleyefirst.com/podcast
Fishing Fanatics Radio
WalleyeFIRST is also the home on the web of Fishing Fanatics Radio with Dave and Kristin Landahl. Fishing Fanatics is available as a podcast using the same iTunes feed as WalleyeFIRST Radio.